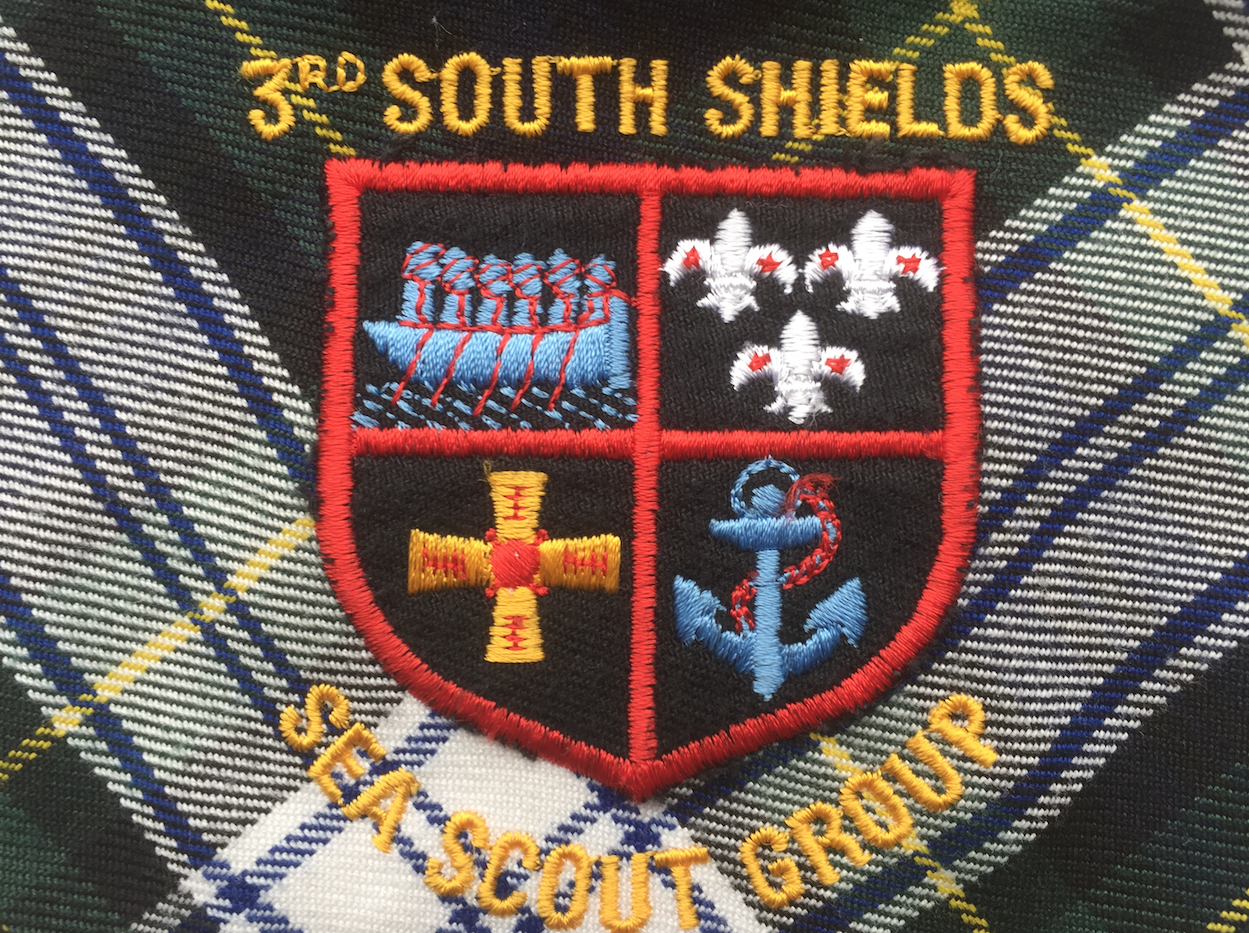 Our group badge contains a life boat to represent South Shields, three scout trefoils to represent the 3rd; the Durham Cross as our county; and an anchor to show we are a sea scout group.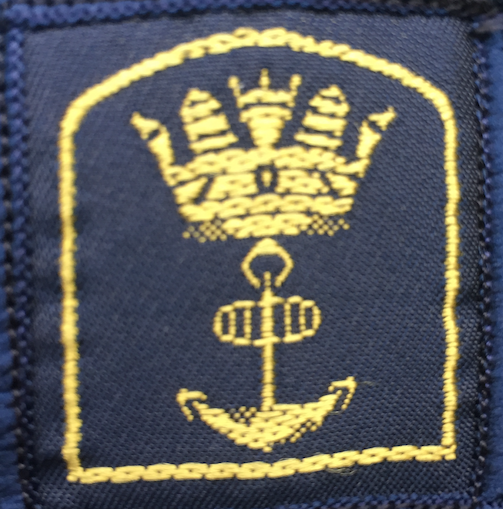 The 3rd South Shields is one of the top groups in the Royal Navy recognition scheme.
Click here to read more about Royal Navy recognition.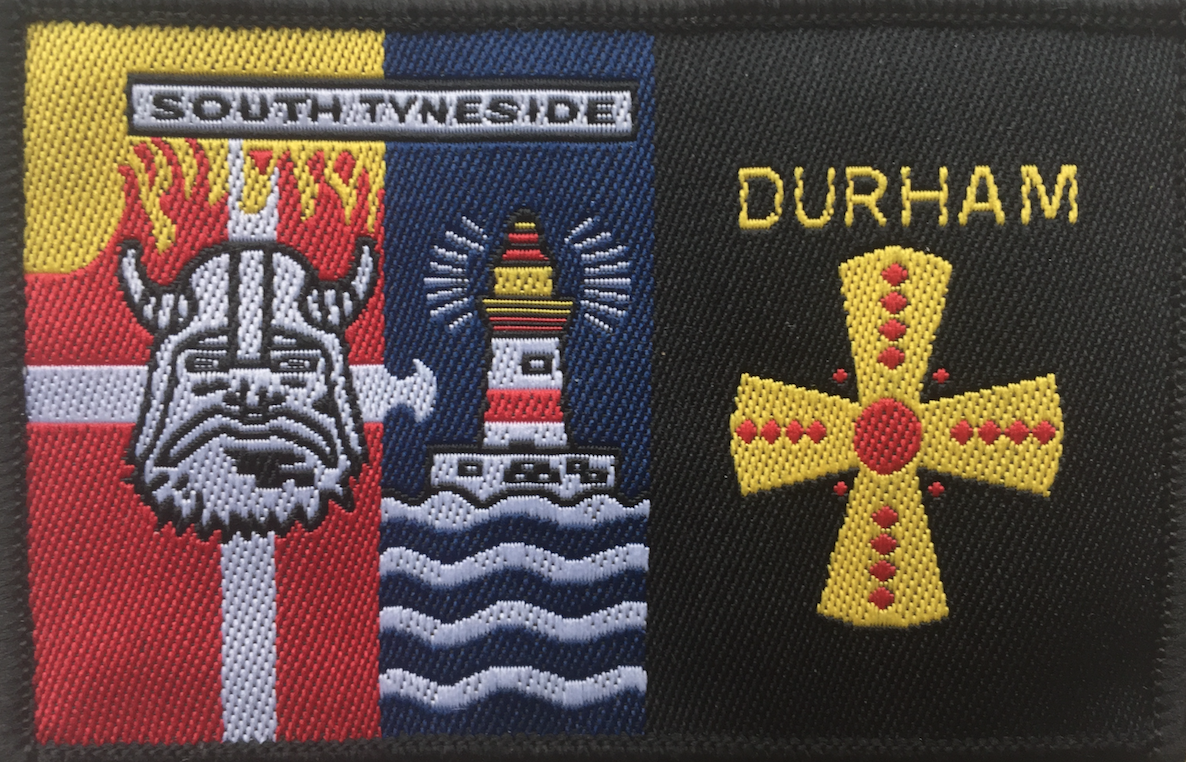 The basic theme is of two jigsaw pieces representing Jarrow with its Viking history, the flag of Denmark is the background for a Viking with flaming helmet – on the left, and the maritime history of South Shields depicted by the sea and lighthouse (taking Souter and Whitburn as its inspiration) on the right.